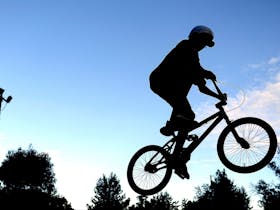 Amusement and Theme Parks, Parks and Gardens, Sports and Recreation Facilities
Map Address
Book Today
Visit Website
Enquiry
Moree Skate Park
217 Balo Street, Moree 2400
Ph: 0267573350
Directly to the west from Kirkby Park lies the Moree Skate Park, which has been purpose-built for the enjoyment of skaters and BMX riders of all ages and levels of ability.
Equipment within the area includes a permanent concrete small bowl with flat banks, corner bowl, ramps and grind rails all on a concrete surface.
Everyone using the Moree Skate Park is required to wear Australian Standards Helmets and safety gear.