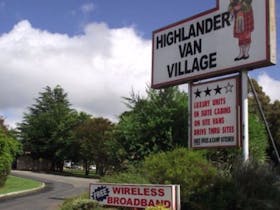 Backpackers and Hotels, Caravan / Camping and Holiday Parks, Cottages
Map Address
Book Today
Visit Website
Enquiry
Highlander Van Village
Start date: 2 Dec 2021 / End date: 3 Dec 2021
76 Glen Innes Road, Armidale 2350
Ph: 0267724768
On the northern outskirts of Armidale, just minutes from the University of New England campus, the Highlander Van Village offers a wide range of affordable accommodation in a spacious parkland setting and the new managers would love to show you all the improvements they have been making.
New relocatable homes are also now available for occupation in the gated community area of the park.
In addition to the excellent facilities for campers and caravanners, you can stay in your choice of on-site vans or en suite cabins.
All self-contained accommodation includes en suite bathroom, cooling and heating, television and cooking facilities.